OEM No.:4705
FMSI :
4705
Material:Q235 &Q345
Surface treatment: Electrophoresis or Powder coating
Welding method : MIG
Heat treatment : 25-35 HRC
Material thickness: lining table 8mm, web 8mm
Mass: 4.7kg
Packaging : plywood pallet with stretch film
Stamping mark : customized logo or numbers on Web .
Reline cycle : 5 times at least


Quality inspection

Inspect point ,generally inspection (drawing dimensions, web perpendicularity and parallelism, table radian.)

welding strength ( breaking test )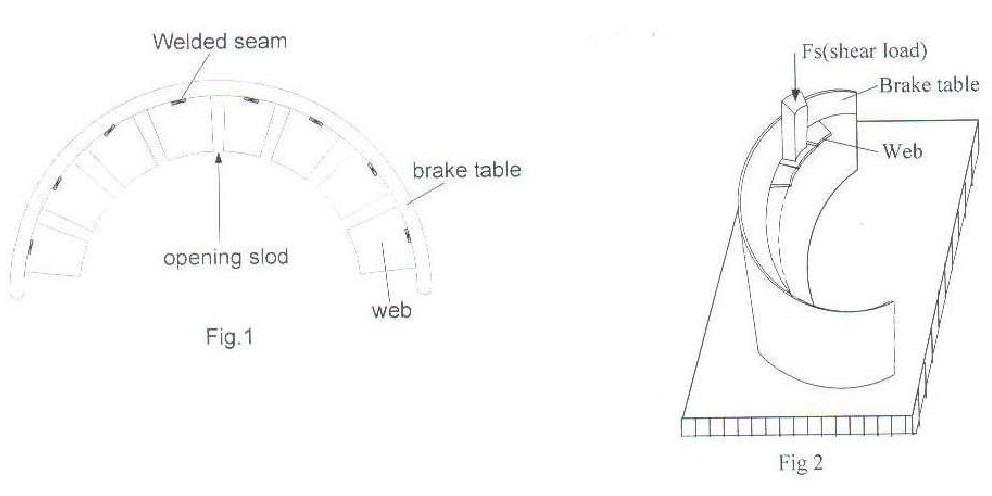 Quality insurance
Radian : reshape by 1000t Hydraulic Press machine after welding . radian precision: gap between lining and table <0.3mm
Web perpendicularity and parallelism: use a well-made wielding jig to hold the web part in position before automatic welding .
Concentricity of web R end: boring in the jig after welding .
Powder coating quality : coating thickness inspection instrument, manual scratch testing for adhesion, static spray testing for anti-corrosion performance .
A drum brake is a brake in which
brake shoe
s with lining (friction material) attached to them are pushed by hydraulic pistons against the inner surface of a drum rotating together with the axle. This generates friction, which converts kinetic energy into heat and slows or stops the drum and the attached wheel. Drum rotation helps to press the shoes and the lining against the drum with more force, offering superior braking force in comparison with disc brakes.
brake shoe
is one of the most important part in the drum brake system .